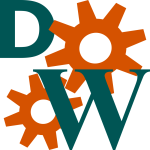 Integrity. Professionalism. Quality Service.
Darrell Walker Workforce is an industry leader in the fields of Executive Recruitment, Professional Career Placement, Temp Staffing, and Payroll Services.
Our Alabama owned and operated Staffing Agency offers several employment opportunities, including Full & Part Time Jobs, Direct Hire and our Temp-to-Hire plan.

We earned BBB Accreditation and an A+ Rating for our continued adherence to the BBB Standards for Trust established by the Better Business Bureau and our long history of fair and honest customer interactions.
Recent Job Postings
Staffing Specialist

Darrell Walker Workforce

Staffing Specialist in Birmingham, AL

Professional

Direct Hire
2023-07-18

Housekeeper/ Medical Facility

Darrell Walker Workforce

Housekeeper- Medical Facility in Birmingham, AL

2023-07-19
Load more listings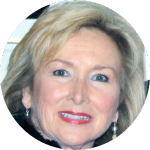 Message From Our President
"Welcome! My name is Linda Walker Channell, president and owner of Darrell Walker WorkForce.
My father, Darrell Walker, founded our agency in 1953, helping pioneer the personnel staffing industry as we know it today..."
Testimonials
What our customers are saying about us:
I'm incredibly pleased with Darrell Walker Workforce's service. They offer quality candidates and super quick support, they have turned me into a big fan!

Shelley

CEO of BIG Thinkers
Without Darrell Walker Workforce, I'd still be unemployed. They hired me as a temp and it quickly became full-time! Very satisfied!

Vernon

I'm employed AND empowered!
Downtown Birmingham, Alabama Skyline - Photo Credit: Amcannally (Own work) CC BY-SA 4.0, via Wikimedia Commons
Maximum Exposure
Darrell Walker Workforce believes in changing people's lives by finding meaningful employment for qualified job seekers.
We match your job skills and qualifications against all known job openings, greatly increasing your opportunity to be hired by one of the area's leading employers!
Photo of our office headquarters.
Accreditations. Affiliations. Memberships.
Darrell Walker Workforce is a proud to be associated with the following organizations: